Spiritual Messages
The Spiritual Messages here are of the very highest "channeled" quality from a number of Ascended Masters, Teachers, and Wayshowers from the Higher Realms of Creation--and, as well, there are a few messages by exceptional teachers in our world--all of whom are dedicated to assisting ones who find themselves restless and searching (that is, ready) for the "next step" of their spiritual growth.
(Messages here are in descending chronological order. View Messages grouped by Author.)
(Messages here are grouped by author. View Messages in chronological order.)
5 minutes reading time
(1041 words)
Be Strong And Know That Help Is Near
Peace. Esu present in Light, and in Service to God and to The Creation.
Let there be no mistake about who I AM or who I Serve: I Serve only the highest good for humanity, in Service to the Father of All That Is. Let not your limited understanding prevent you from reading that which I have to say, for it is for the greater good that I come forth to add clarity and understanding to a chaotic and pained world.
Please know that, from where I am, I and my fellow associates in Service witness ALL of the evil plans that are being used to further enslave you. Your leaders know that we are here, watching. And yet they are arrogant beyond belief, smug in their own self-righteous power. They see not. They are in no way wise. They are foolish. And they will bring down on their own heads that which they seek to avoid.
Beloved, FEAR NOT, for you live in a troubled time. Do not, I repeat, DO NOT BELIEVE THAT WHICH YOU ARE BEING TOLD ON YOUR TELEVISION MIND-CONTROL BOXES. You are being lied to. You are being manipulated. You are being set-up for the greatest tyranny, the greatest human enslavement imaginable—all in the name of the "War On Terrorism". IT IS A LIE!
You who serve your fellow man—and I do not care what religion you may be—shall know the glory of Heaven before this "play" is over.
Rest assured, you are loved. You are precious, Divine beings. You are co-creators, for the Divine Spark is within you. It is called your "soul". Your soul is your Lighted Connection to All That Is—to God, to The Creation, to The All. I know no other words through which to endeavor to explain to you these concepts.
When I said to you, some 2,000 years ago: "The Kingdom of God is within you", what did you think I meant? I meant, specifically, that you have within you a soul. Your soul is eternal. YOUR SOUL IS YOUR DIRECT LINK TO GOD. You are not God. God is God. But you are inseparably connected TO God, and that connection allows you, through your free-will choices, to create WITH Him.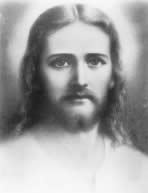 ESU "JESUS" SANANDA
This reproduction is from an actual photograph taken on June 1, 1961 in Chichen Itza, Yucatan, by one of thirty archaeologists working in the area at the time. Esu Sananda appeared in visible, tangible body and permitted his photograph to be taken.
The soul—that eternal "watcher", that consciousness within you that observes all, experiences all that you experience, and takes it beyond-the-beyond when you go—EVOLVES. The soul evolves higher and higher, in an upward spiral, ever closer and closer and closer to Creator.
How could you possibly ever believe there is not reincarnation? Of course, yes, there is indeed reincarnation, for the very object of that reality of expression (your Earthly dimension) IS FOR THE SOUL TO GROW AND LEARN AND BECOME CLOSER IN ITS CONNECTION TO GOD.
Your religious books have ALL been tampered with. Those in political and religious positions of power deleted the reality of reincarnation from your books of learning long ago. For, you see, it threatened their "position".
You are eternal beings of, yes, Light. What is there to fear in this concept? Those of religious dogma will tell you: "Beware of the Light!" And that: "Lucifer is the Bright Morning Light, so beware!"
I tell you: THE LIGHT IS THAT WHICH YOU SEEK. The Light contains ALL Knowledge, and is the connection to Source that you all seek. The Dark is that which you must avoid. The Void is that which you must not seek, for in the Void there is no Light. And with no Light there is no Knowledge, no Understanding, no Love, and no connection to Source, which is God and The Creation.
WHAT YOU MUST BE ON YOUR GUARD AGAINST IS DECEPTION. AND I TELL YOU THAT YOU ARE BEING LIED TO. YOU ARE BEING DECEIVED. YOU ARE BEING CRUELLY MANIPULATED LIKE UNTHINKING MASSES OF HUMANITY. AND THOSE IN POLITICAL POSITIONS OF POWER RIGHT NOW THINK THEY ARE IN CONTROL.
I AM HERE TO SAY, RIGHT NOW, YOU ARE NOT IN CONTROL. DO YOU HEAR ME? YOU ARE NOT IN CONTROL! YOU WILL NOT BE ALLOWED TO TURN GOD'S WONDROUS PLANET INTO SMOULDERING RUBBLE. IT WILL NOT BE ALLOWED!
THOSE OF YOUR POLITICAL LEADERS KNOW ME AND KNOW MY WORD. TAKE HEED, FOR YOU SHALL NOT BE GIVEN THIS MESSAGE A SECOND TIME.
And to you, beloved children of God, you faithful servants who serve humanity with honor: bless you ten-fold.
Trust in God, and know that God hears your petitions. Keep your faith burning strongly, and do not fear repercussions for "speaking out".
YOU SHALL LIVE IN A FREE SOCIETY, AND THE FIRST AMENDMENT WILL NOT BE SACRIFICED LIKE A LAMB TO SLAUGHTER. DO YOU HEAR ME? DO YOU HEAR ME?
Your beloved planet is also growing tired of these games. And She soon will have Her own statements to make, as only She can. So be it.
Stand strong, keep your faith. Do not be faint of heart.
YOU ARE NOT ALONE.
THERE ARE OTHER, HIGHER, MORE ADVANCED, INTELLIGENT BEINGS IN THE UNIVERSE WHO HAVE COME TO ASSIST YOU AT THIS TIME IN YOUR PLANET'S EVOLUTION. KNOW IT!
You each shall be given to see, and to know, each according to your own level of awakening. Be not impatient for "something" to happen, for it is unfolding in its proper sequence.
Be glad and of good spirits, that you may enjoy life at this time. It is a grand time to be alive. It is also the better part of wisdom to stop in your day-to-day activities and inquire of self this question: "Who am I serving?"
I AM ESU IMMANUEL, NOW KNOWN AS SANANDA, WHICH SIMPLY MEANS "ONE WITH GOD". THAT "STATION" ALLOWS ME TO SPEAK WITH AUTHORITY.
THIS MESSAGE IS PARTLY FOR YOUR WORLD'S LEADERS. MAY THEY HAVE THE WISDOM TO HEAR THEIR MESSAGE.
LET THERE BE PEACE ON PLANET EARTH. AND YET, THERE SHALL BE NO PEACE AT THIS TIME FOR THOSE WHO WALK THE DARKENED PATH.
KNOW THE DIFFERENCE.
Salu.
About the author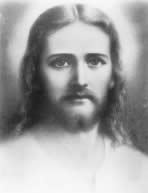 As a part of his own growth experiences within that current level of accomplishment, Esu is regarded as the Commander-In-Chief of this particular planetary reclamation and transition mission, especially concerning the "harvesting" of the Lighted souls. In this case, it probably would be appropriately descriptive to say that the "shepherd" is still faithfully tending his "flock" and, in this current upcoming-planetary-transition phase of that project, he is in charge of directing ALL those, from ALL realms of creation, who are here and assisting him to "sort and bring his flock home".